Who We Are
Women's Center & Shelter of Greater Pittsburgh is more than an emergency shelter for adults experiencing domestic violence and their children. We are a safe harbor that provides specialized care and support for survivors who have experienced all types of intimate partner violence from physical to emotional through Support Groups, Legal Advocacy, Hotline Services, a Children's Advocacy Program, and more.
Supporting Survivors Throughout Their Journey
We are a source of hope for survivors of domestic abuse. By offering a holistic approach to healing, our programs and services provide the safety and support survivors deserve. Women's Center & Shelter welcomes survivors of domestic violence at different stages in their journeys and works with them to meet their personal, individual needs.
You Are Welcome Here
At WC&S, all survivors can find help. We recognize that men, LGBTQIA+ people, and non-binary/gender non-conforming individuals can be survivors of intimate partner violence. We will not turn anyone away based on gender, sexual identity, race, ethnicity, religion, age, ability, language spoken, or any other factor. We welcome you as you are.
Thank you for joining us during Domestic Violence Awareness Month as we connected with the community to raise awareness to DV and amplified the voices of survivors. Watch the three Lunch and Learn sessions now, focusing on DV and Gun Violence, DV and Substance Use, and DV and Youth.
Input from WC&S staff members, clients, committee members, and the Board of Directors was collected over the course of several months to inform today's mission, vision, and value statements.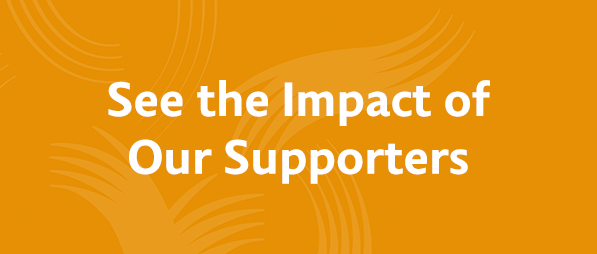 There is hope for a happy, healthy life for survivors of intimate partner violence. Your generosity makes our work possible. Learn more about how your support helps to empower survivors to build new lives.
Help survivors and children stay safe
Explore updates and resources about intimate partner violence
Women's Center & Shelter is committed to providing a wide array of nurturing activities and services to help children witnesses heal from the devastating effects of domestic abuse.
"My daughter and I were welcomed into the Emergency Shelter where we were provided not only with basic necessities but also with education and resources to help guide my steps forward. They taught me that nothing is impossible."
A Medical Advocacy Coordinator works closely with area hospitals, clinics, and doctor's offices to provide support in the form of crisis intervention, educational resources, and hands-on trainings.
35% of employees have known a coworker who was an IPV victim or perpetrator and 45-66% are concerned about their own safety in the workplace.
Follow the footsteps of survivors who have taken this journey
"My WC&S support group provided me with an outlet for a voice I forgot I had. So many conversations, every single week, reminded me I have dignity and I have a purpose."
"My legal advocate is awesome. She calls, she checks on me — every week. She's never given up on me, not once. She's always making sure we're OK. WC&S is the best thing that ever happened to me and my daughter."
"I recognized no red flags. I just thought I was in a bad relationship. I was raised that when there was a problem in a relationship, you work through it. But that was not the case. You cannot work through abuse."
"There is nothing better than feeling independent, strong, hopeful, and safe. I have strength and courage I didn't even know I had. This experience has been life-changing."
Sign Up for
Our Email List